>
>
>
Dipped Painted Steel Props Inspection
Dipped Painted Steel Props Inspection
Painted Adjustable Steel Props Inspection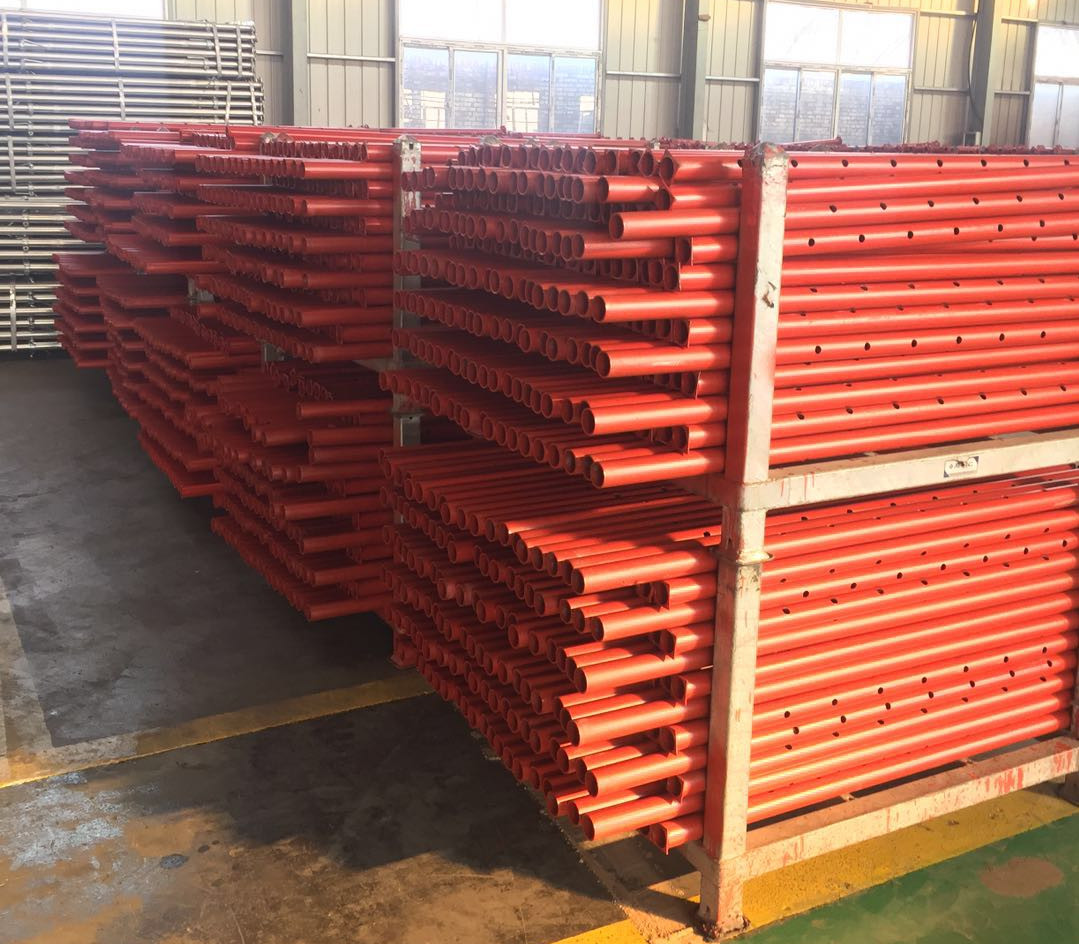 There are dipped painted, galvanized and powder coated surface treatment for steel props. Many colors for painted steel props, such as orange, blue, red and green are available.
For painted steel props, we have professional qualiity control system. We check the OD, thickness and length for black steel pipes. During the props production process, the drilling holes, base plate, embossing mark, and welding lines are inspected step by step. After sanding, the final step is dipped painting and packing.
This is our prop order for our Southeast Asia client. We are checking the OD, thickness, adjustable length and welding lines for the props before loading. For steel pipes, we can control the outside diameter tolerence within +/-0.3mm, and thickness+/-0.1mm. For welding, we have auto wleding lines and one worker specializes to check the welding quality to ensure there is no miss welding. Adjustable length 22000-3900mm, 2000-3500mm, 3000-4500mm or we can produce as per your drawing.
Get the latest price? We'll respond as soon as possible(within 12 hours)