>
>
>
EN39 Scaffold Tube Flatten Test
EN39 Scaffold Tube Flatten Test
EN39 Scaffold Tube Test
Our factory has more than 15 years experience in steel pipes, especially scaffold tubes are our advantage products. Every month more than 7,000 tons of pipes and tubes are exporting Southeast Asia, Mideast and Europe markets.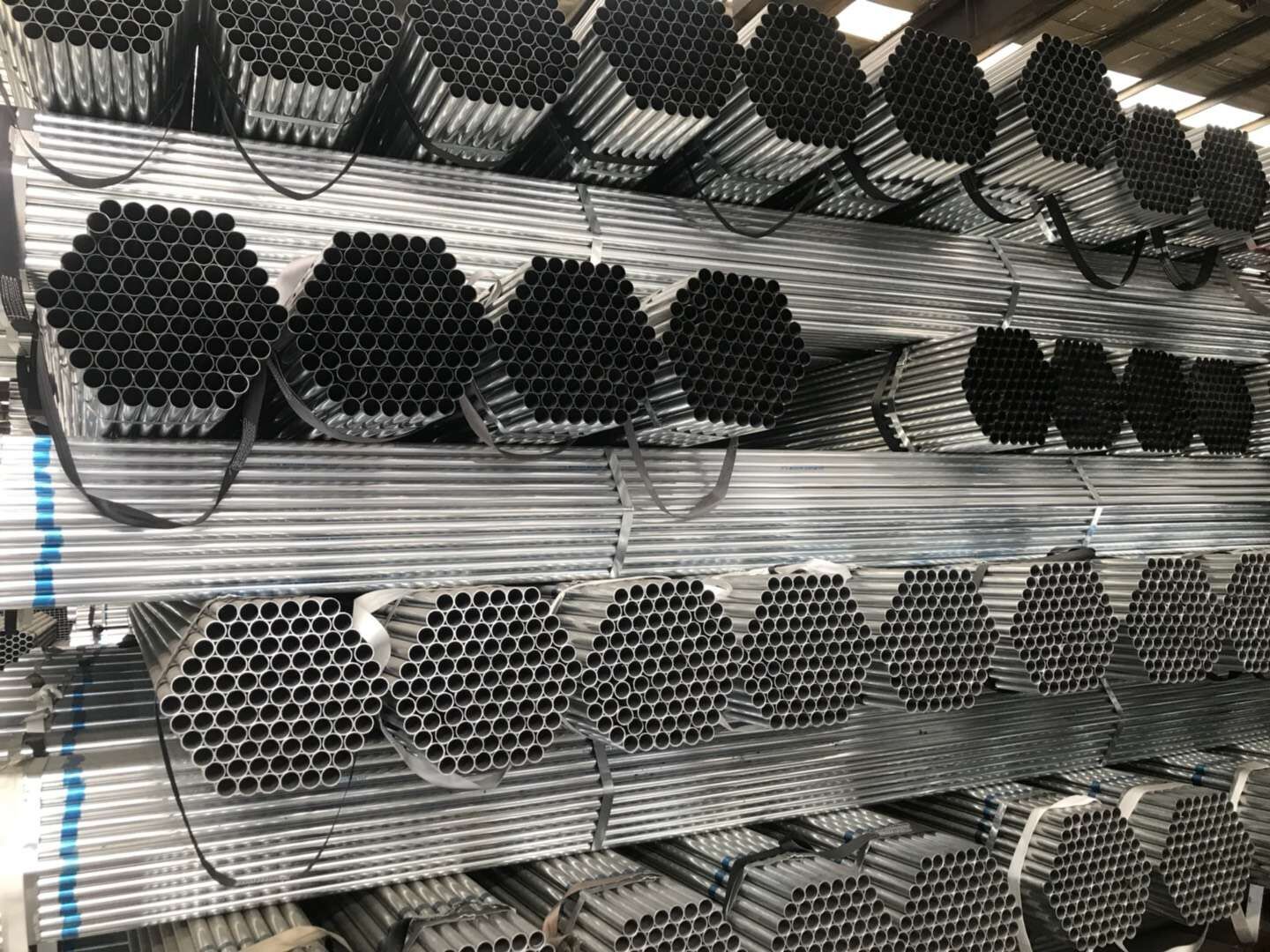 Every order, we check the outside diameter, thickness, length and zinc coating of steel pipes to ensure the quality as per clients request.

Our scaffolding tubes and pipes are produced strictly based on EN 39 standard with Aluminium component over 0.020% and the Si component as per the standard request. According to the EN39 standard, tubes should have no cracks or flaws in the tube elsewhere than in the weld. We have our own flatten machine to do the sample inspection for every order.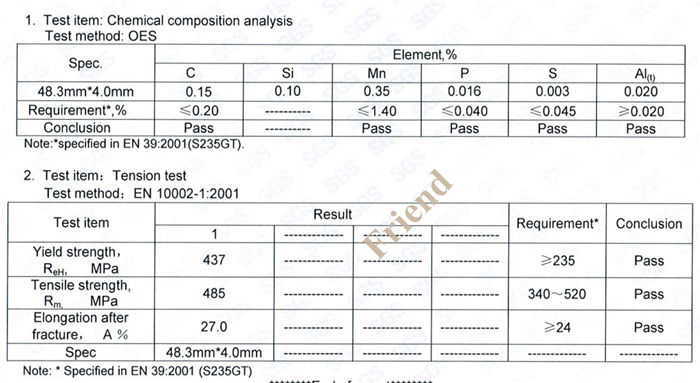 We have the flattenning test machine in our lab. We can do the flattening test in our own factory. Especially for heavy orders, we check the flattenning test for black steel pipes and send the galvanized pipes to 3rd party like SGS to do the chemical composition and tension test.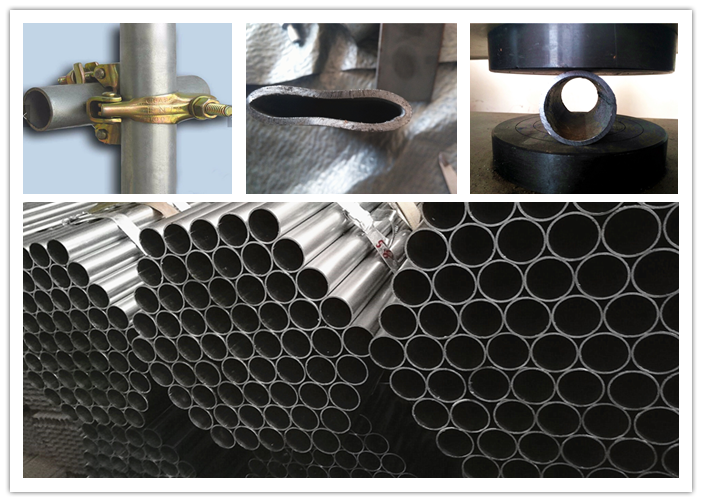 Get the latest price? We'll respond as soon as possible(within 12 hours)