>
>
>
BS Standard Pressed Sccaffold Couplers
BS Standard Pressed Sccaffold Couplers
Scaffold couplers are the fundamental component that is used together with scaffold tubs. The scaffolding tubes are joined together by steel clamps and couplers, and the scaffolding tubes work as the standards, braces and ties for workers to do the construction work in height.
There are various types of clamps and couplers. Japanese, British, and German type clamps. Based on different producing process, the fittings are included into pressed and drop forged couplers. For British couplers, the common standard is EN74 and BS1139. The surface treatment is Electro galvanized, hot dipped galvanized and painted, while the electro galvanized is the better choice because of the beautiful surface and lower cost
1. Product Information

Pressed Scaffold Couplers
For scaffold couplers, there are two types based on the production technique: pressed coupler and drop forged couplers. Devided from the standard, there are JIS, BS/EN and German type.
Usually the JIS and BS/EN type are frequently used in Southeast Asia and Mideast markets. The JIS couplers are lighter weight and produced by pressed. While the EN74 drop forged couplers are heavier than BS pressed couplers. The common coulpers are swivel couplers, double couplers, sleeve couplers, single couplers, beam couplers and so on.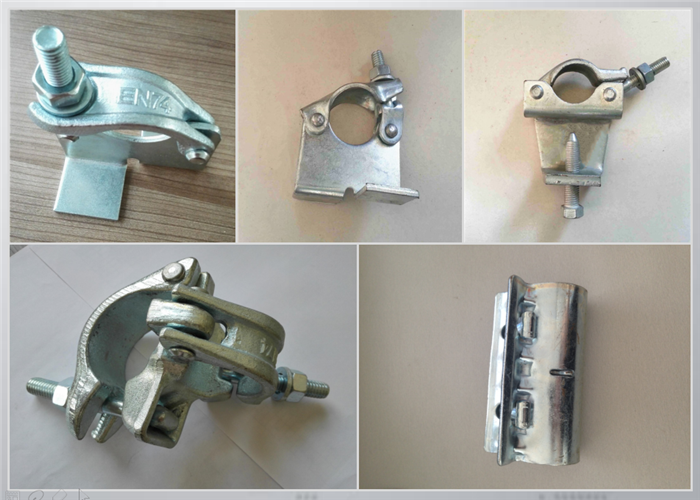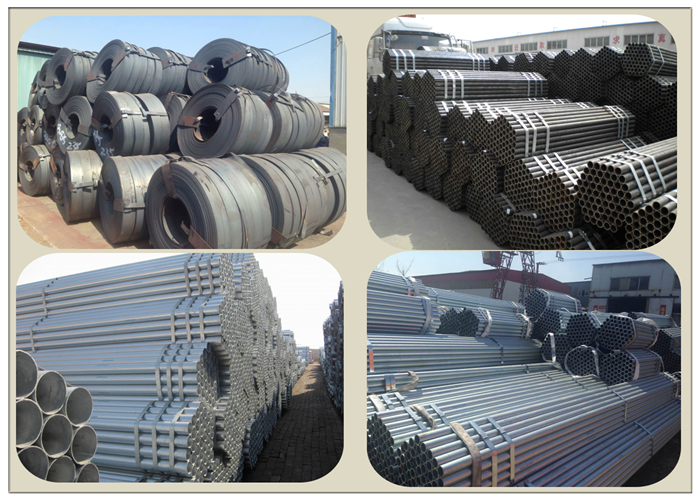 2. Production Process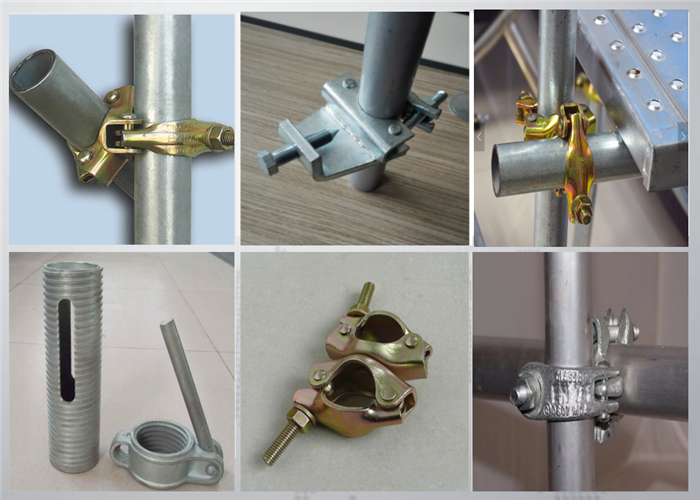 3. Packing and Loading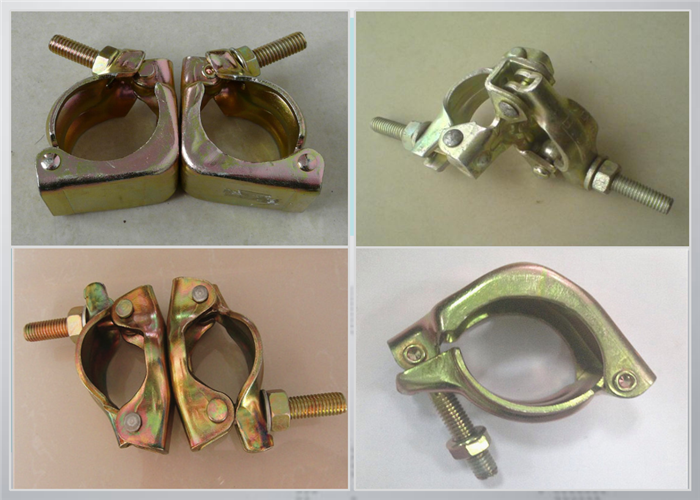 4. What we can offer:
1. Competitive price: we have our own factories which can keep the cost under control
2. Professional QC system: our own QC team do the inspection for raw material, in production line and before loading.
3. Rich experience: with more than 15 years experience in the field, we have cooperated with many heavy buyers, familar with the standard and test requirements
Get the latest price? We'll respond as soon as possible(within 12 hours)