>
>
>
Formwork Pipe Support Of Shuttering Props
Formwork Pipe Support Of Shuttering Props
Formwork Pipe Support of Shuttering Props
Formwork Pipe Support of Shuttering Props are frequently used in formwork and construction to support the floors, ceilings, bridges and beams. With its high load-bearing capacity, it is popular on temporary supports during building repair or alteration work. The advantages are easy to use and time-effective to install, also lower cost.
Then how to test the quality of steel props when you purchase the products. Firstly, the raw material of the steel tubes. There are various steel coils for tubes such as Q195, Q235 and Q345 with different mechanical performance. Secondly, the welding parts is significant. The welding lines should be smooth and totally melt with the plate. It's important to check the welding lines in case of incomplete welding and air holes. Thirdly is the surface. Painted, galvanized, powder coated surface are available. Painting is easy to fall off after cracking while the galvanized ones are better on anti-rusting. Powder coated surface is much better than painted, but the cost is much higher.
Formwork Pipe Support of Shuttering Props
1. Product Information

Steel Props are mainly made of top plate, inner tube, outer tube, base plate, sleeve, pin and nut. It can be adjusted to different length as per your need.

There are two kinds of steel props, heavy duty and light duty steel props for different loading capacity. Also various adjustable length can be available.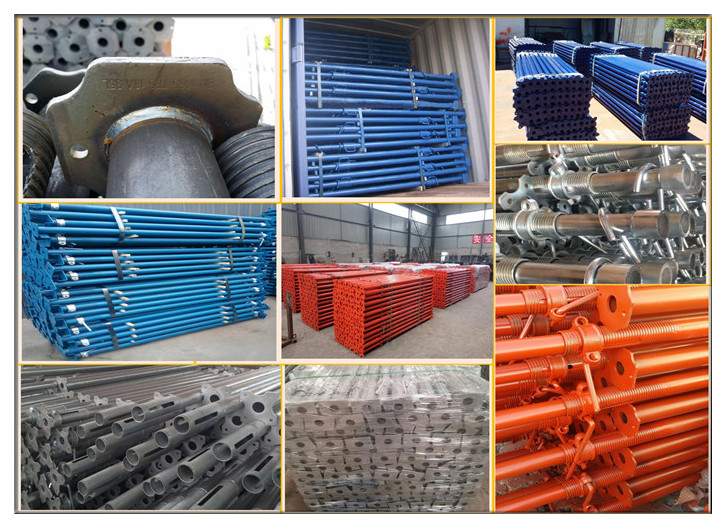 2. Production Process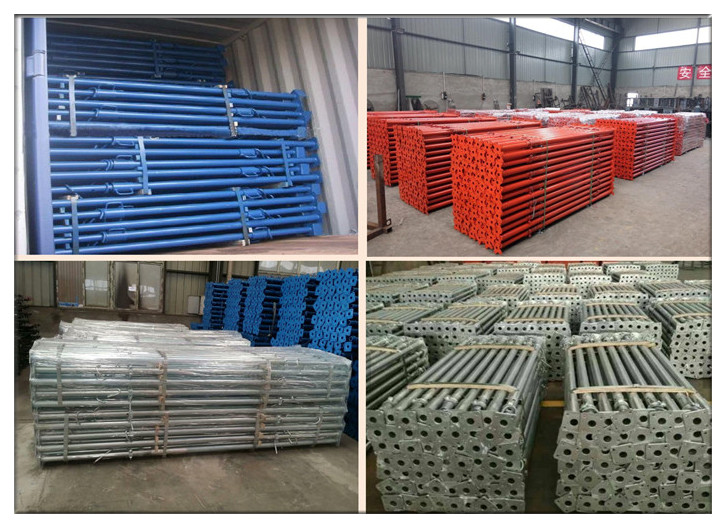 3. Packing and Loading

All props are packed in bundles, some with wooden pallet. Or can packed with plastic wrap.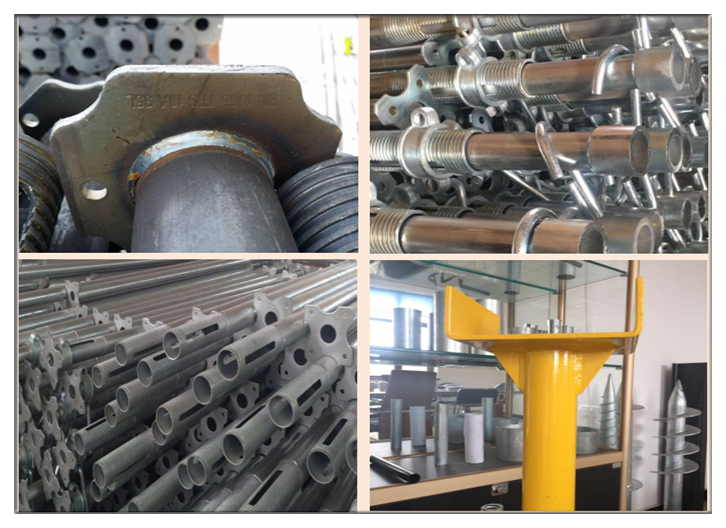 Get the latest price? We'll respond as soon as possible(within 12 hours)