>
>
>
Steel Props For Construction Support
Steel Props For Construction Support
Steel Props for Construction Support
Adjustable steel prop is frequently used in formwork and construction to support the floors, ceilings, bridges and beams. With its high load-bearing capacity, it is popular on temporary supports during building repair or alteration work. The advantages are easy to use and time-effective to install, also lower cost.
In construction, steel props is used as vertical support in scaffolding as below situation, such as: removing walls, making holes, temporary support for ceiling, beams and so on.
1. Product Information
Steel Props for Construction Support

1. Support Length: 1.8m-3.2m, 2.2m-4.0m, 3.0-5.5m, 2.0m-3.5m

2. Raw material: Q235, Q235, Q345
3. Inner Tube: 40/48mm
4. Outer Tube: 50/60mm
5. Tube Thickness: 1.6-4.0mm
6. Type: Light duty/Medium duty/Heavy duty Steel prop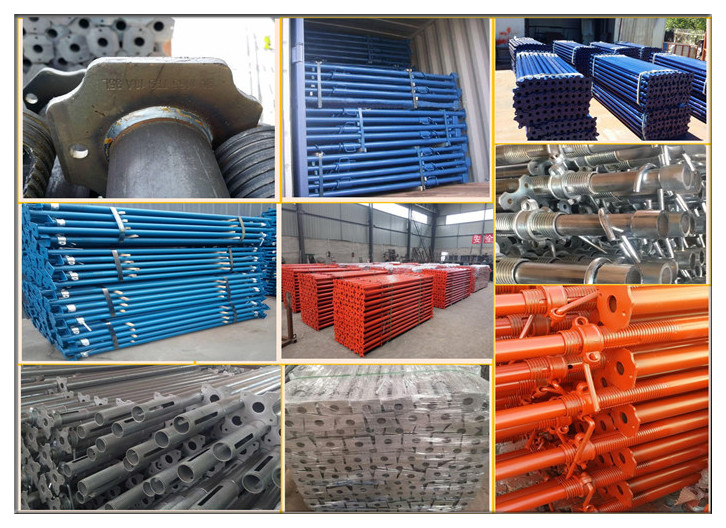 2. Production Process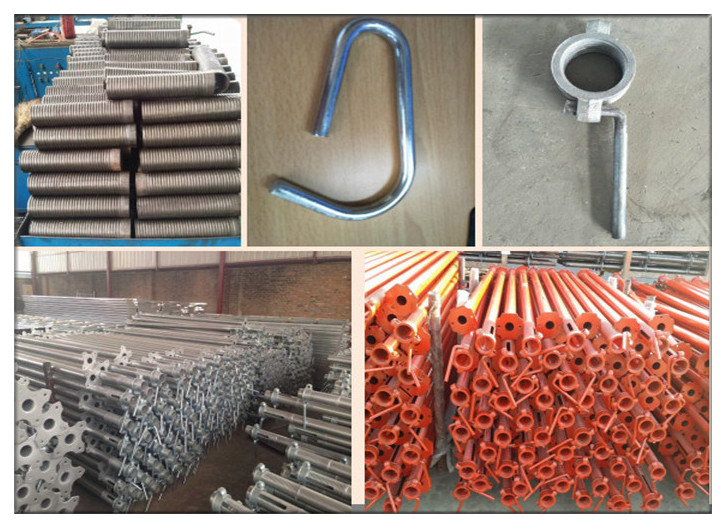 3. Packing and Loading

All props are packed in bundles, some with wooden pallet. Or can packed with plastic wrap.
4. FAQ

1. Q: Can you supply other scaffolding materials?

A: Definitely. Our 3 plants specialize in steel pipes, galvanized pipes, scaffold tubes, metal planks, steel props, scaffolding frames and couplers.
2. Q: What's the common size for the support you produce?

A: For steel props, our popular length is 1.8m-3.2m, 2.2m-4.0m, 3.0-5.5m, 2.0m-3.5m.
3. Q: What is the delivery time?

A: Usually within 20 days
4. Q: How about our product quality?

A: We have professional quality control system and scientific quality control method to guarantee the quality of products.
Get the latest price? We'll respond as soon as possible(within 12 hours)