CE Certificate for Galvanized Pipes
CE Certificate for Galvanized Pipes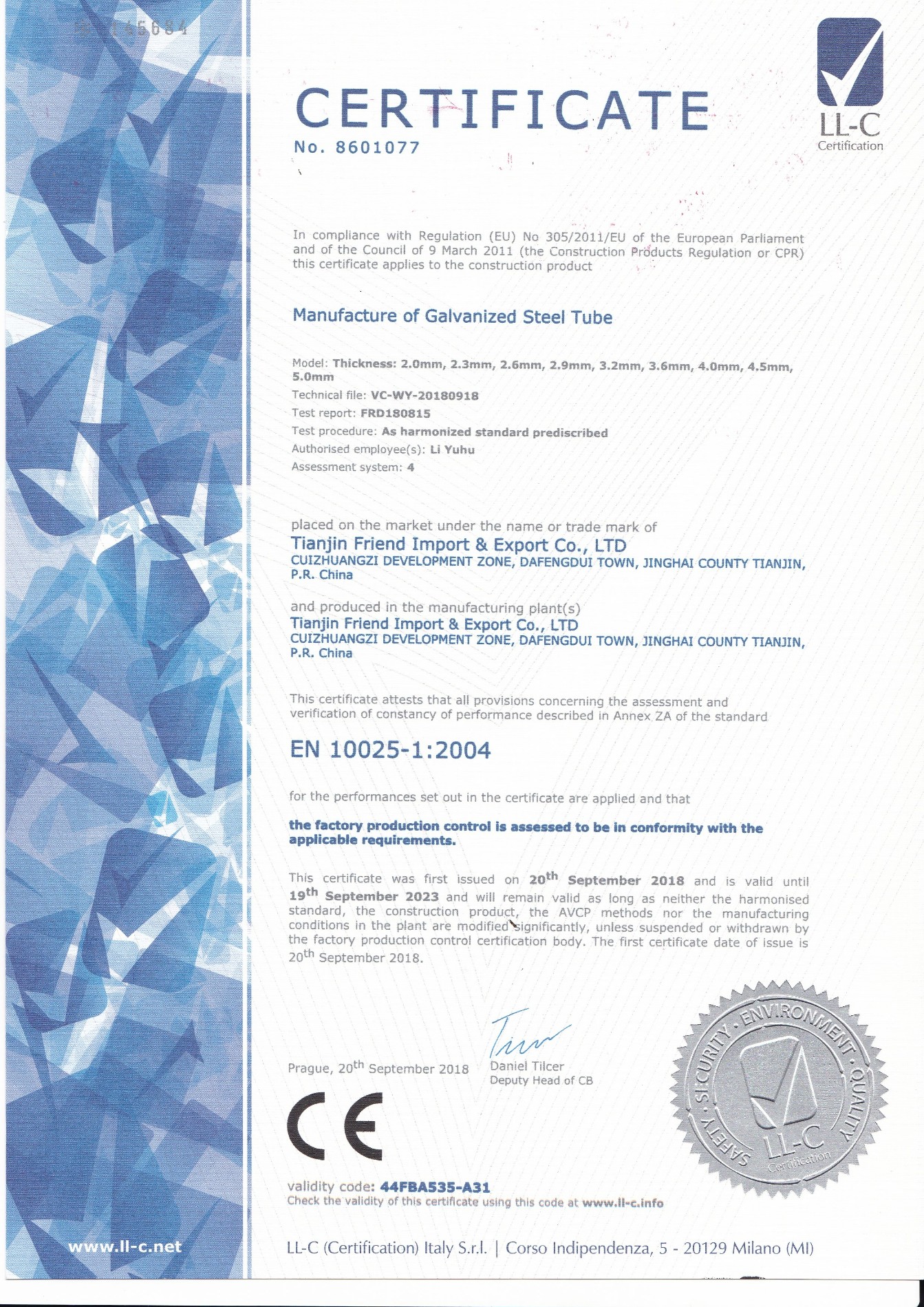 The "CE" mark is security certification and is considered a passport for the manufacturer to enter the Europe market.
Our company has applied the CE certificate for EN10255 steel tubes. Currently, we are exporting 33.2mm, 42.4mm, 48.3mm and 60.3mm galvanized steel pipes to UK market.
Also we have SGS test report for EN39 Scaffold Tube, EN 10219 Steel Tube, BS1139 Scaffolding tubes and STK 500 JIS Steel Pipes.
Get the latest price? We'll respond as soon as possible(within 12 hours)