>
>
>
High Quality BS/EN39 Scaffold Tube
High Quality BS/EN39 Scaffold Tube
High Quality BS Standard EN39 Scaffolding Tube
Scaffold tube is frequently used in construction sites to build into platform together with steel couplers, steel planks, in aim to support workers to walk on the high area.
For scaffolding tubes, the BS or EN standard is popular, such as BS1139, EN 39 and MS1462.
Regarding the Southeast Asia market, BS1139 tube is frequently used. Now also some countries require the EN39 scaffold tubes, such as Vietnam, Malaysia for MS1462 scaffolding tubes.
EN39 scaffold tube is commonly used in UK and other Europe markets.
Compared with BS1139 steel pipes, EN39 tube has special requirement on the Aluminium components, it has to be above 0.02%.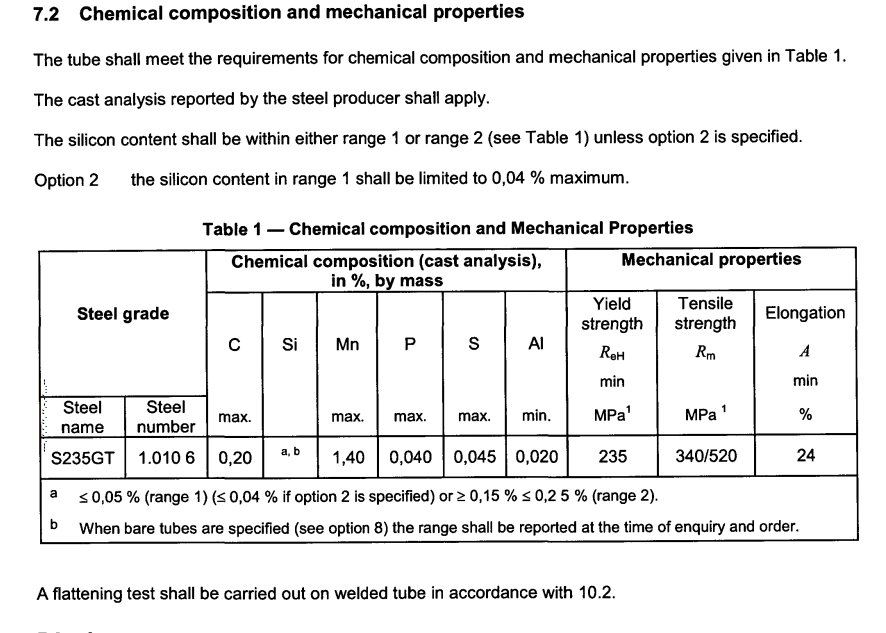 Besides the chemical components, a flattening test is requested. The test shall be carried out in accordance with EN 10233, The tube section shall be flattened with the weld, The distance between the platens, measured under load, shall not be greater than 75 % of the original
outside diameter of the tube and no cracks or flaws observed. The test shall be continued until the distance between the platens, measured under load, is not more than 60 % of the original outside diameter and no cracks or flaws observed in the metal elsewhere than in the weld.
With the Aluminium requirement and flattening test, the EN39 tubes has high tensile strength than BS1139 pipe. Accordingly the price is higher than common BS1139 pipes. While some factory use BS1139 tubes to replace the EN39scaffolding tubes.
Tianjin Friend Steel Pipe CO. Ltd is our pipe factory, which specializes in MS pipe, Galvanized Pipes with nearly 20 years experience in steel pipes. Scaffolding tube is our strong products.
WHY WE ARE YOUR BEST CHOICE?
We sincerely know the significance of high quality for long term business. Thus ALL tubes are produced strictly complying with the standard.
1. We are exporting EN39 scaffold tube to Malaysia, UK and Mideast markets with around 7,000 tons per month. With the stable and large quantity, we have cooperated with large and qualified steel coil factory to ensure high quality raw material.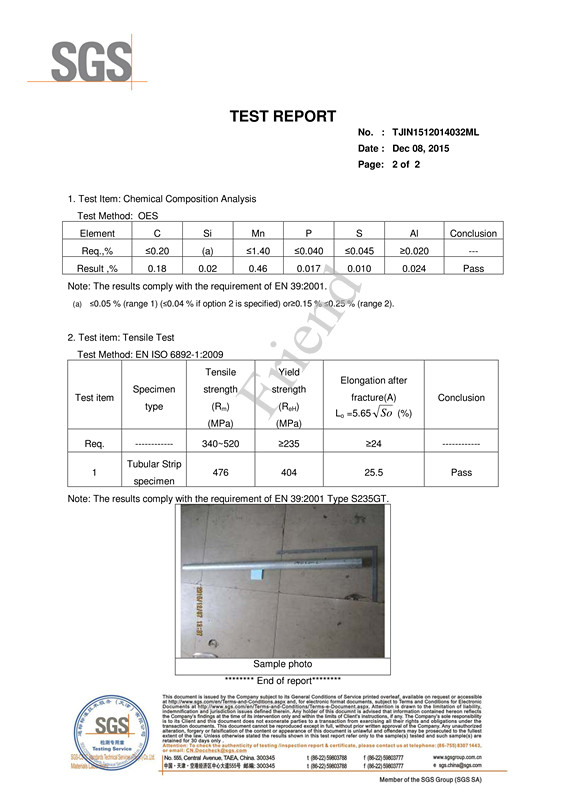 2. For heavy orders, a 3rd party test for raw material is a must before production to make sure the coil is complied with the EN 39 standard. Also we will do the SGS test for the galvanized pipes after production.
3. Flattening test after production in our own factory as per standard request.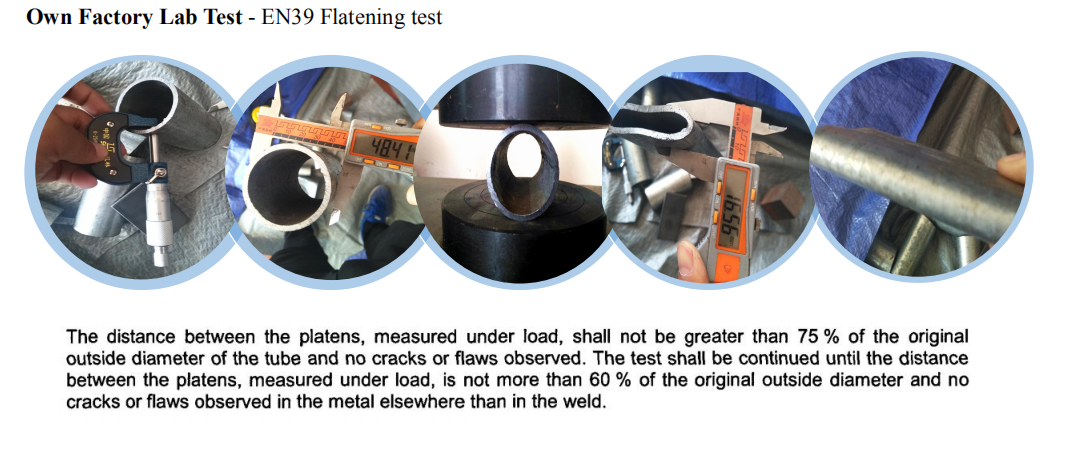 4. Better tolerance control. The standard Outside Diameter tolerance is +/-0.5mm, we can control the tolerance within +/-0.3mm. Also we have our own QC team to check the thickness, length and surface during the production to ensure all pipes are produced according to the standard requirement.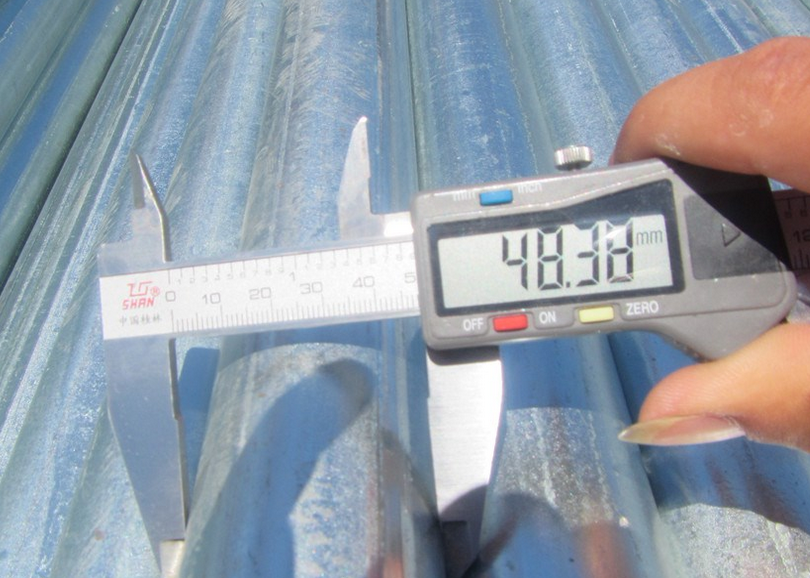 We do not expect to make profit by only one order, we are seeking long term business based on mutual benefit and support. Thus quality is the priority for long term cooperation relationship, so we are making every effort to provide high quality to help our clients to gain more orders and market shares.
Get the latest price? We'll respond as soon as possible(within 12 hours)