>
>
>
225mm Steel Planks For Scaffolding Formwork
225mm Steel Planks For Scaffolding Formwork
Brand :Friend
Product origin :Tianjin, China
Steel planks are frequently used in scaffolding acess platform and construction area, which is convenient for workers to walk through on it by providing strong support during usage. It is a fitting part of scaffolding, commonly be used together with scaffold tube, steel frame and ringlock systems. There are different types for etal steel planks, with hooks or without hooks. Its advantages are fire resistance, higher capacity, and uneasy to get rusted.
Steel planks are popular among Southeast Asia, Mideast markets. Usually the surface are pre galvanized, with the zinc coating preventing the rusting during usage. The raw material is Q235 generally.
1. Products discription
Product name: steel planks / catewalk
Material: Q235
Length: 1m-4m
Thickness: 1mm-2mm
Type: metal plank, catewalk
Hook: without hook, with hook
Surface: pre galvanized
Inspection: factory inspection, SGS or B.V, etc.
Metal Plank
Width
Height
Thickness
Length
210
45
1.0-2.0mm
1-4m
240
45
225
38
250
50
Catwalk
Width
Height
Thickness
Length
420
45
1.0-2.0mm
1-2.5m
450
45
480
45
500
50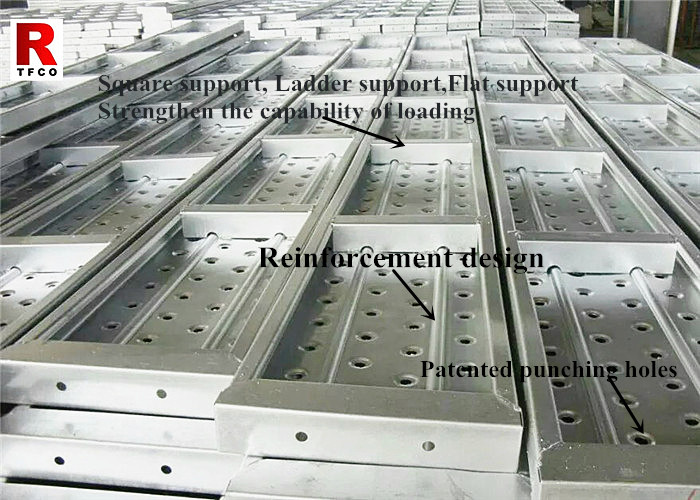 2. Detailed Photos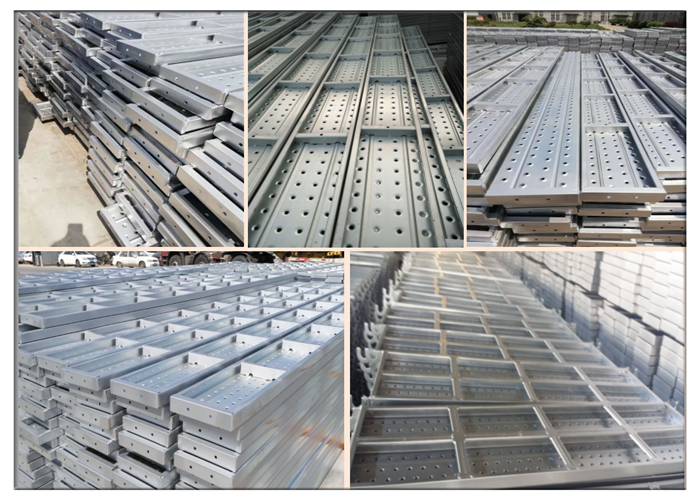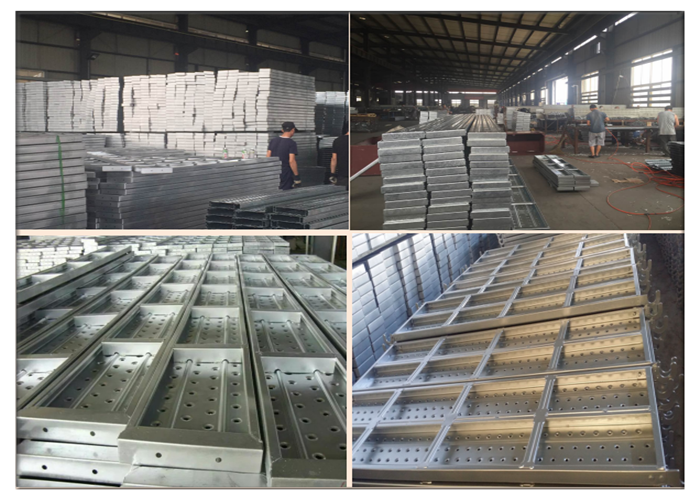 3. Our advantange
1. Competitive price: we have our own factories which keep the cost under the control
2. Professional QC system: our own professional QC team do the inspection for raw material, during the production and before loading.
3. Rich experience: with nearly 20 years experience in the field, we have cooperated with many heavy buyers in the world, familiar with the standard and test requirements.
4. Lead time control: we have large stocks of popular products and common sizes which can arrange fast delivery.
Get the latest price? We'll respond as soon as possible(within 12 hours)