>
>
>
H Frame And Ladder Frame Scaffolding System
H Frame And Ladder Frame Scaffolding System
Scaffold system is a temporary platform which provide support for scaffolders in height work. There are various scaffold frameworks, such as walk through scaffold frames, mason scaffolding frames, H door frames and so on.
One set of scaffold framework includes 2 pieces of main frames, 2 pieces of cross braces and 4 pieces of joint pins. The scaffold frames are frequently used in low height outdoor repairing, in house and decoration.
Our factory can produce different kinds of surface treatment frames for you. Pre galvanized, Electro galvanized, Painted and Powder coated frames are available.
1. Product Information

H frame and Ladder frame scaffolding
Name
Specification
Unit Weight kg/pc

H Frame

Main tube: 42*2.2mm

Inner tube: 25*1.8mm

Pre-galvanized steel tube

1219*1700mm
15.04
1219*1219mm
11.96
1219*914mm
9.65







H Frame

Main tube: 42*2.2mm

Inner tube: 25*2.0mm

Pre-galvanized steel tube

1219*1700mm
15.28
1219*1219mm
12.10
1219*914mm
9.69







H Frame

Main tube: 42*2.2mm

Inner tube: 25*1.5mm

Pre-galvanized steel tube

1219*1700mm
14.68
1219*1219mm
11.75
1219*914mm
9.59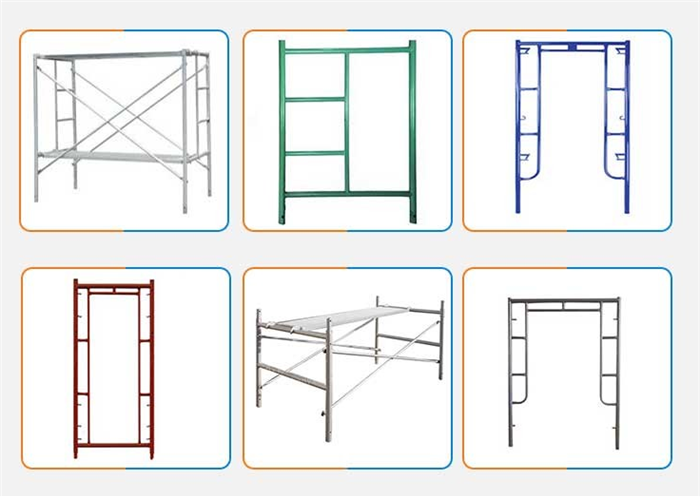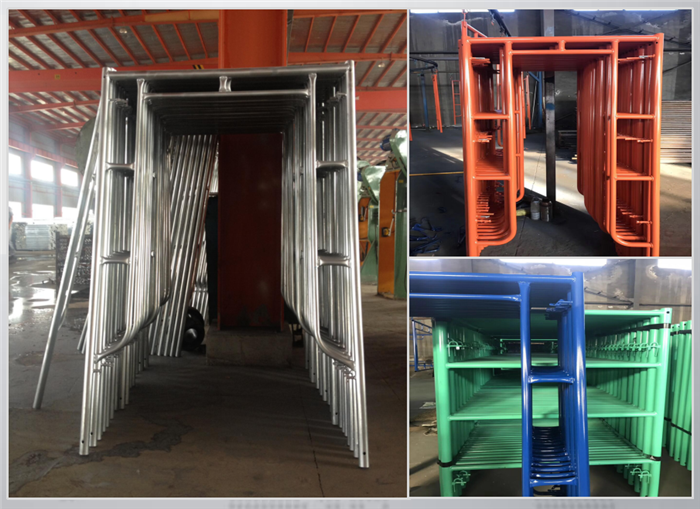 2. Production Process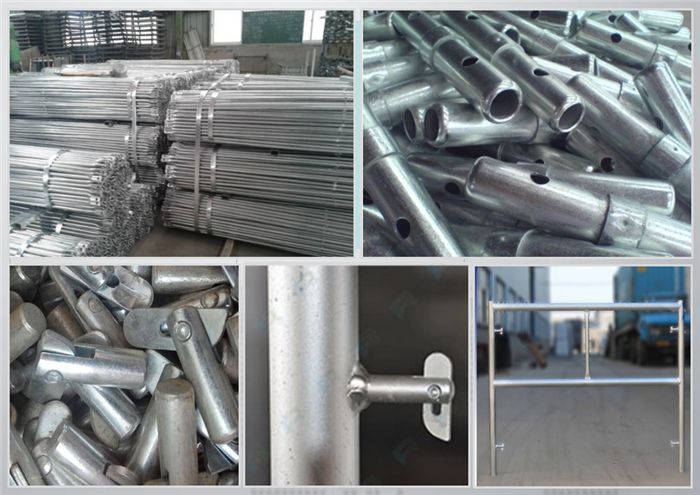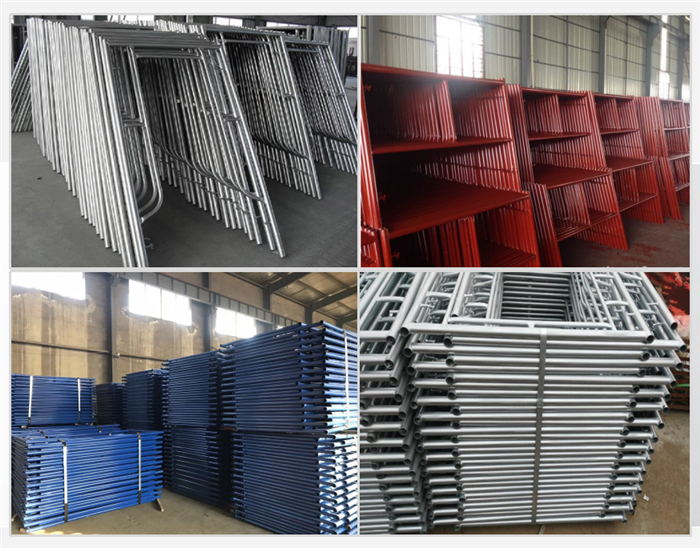 3. Packing and Loading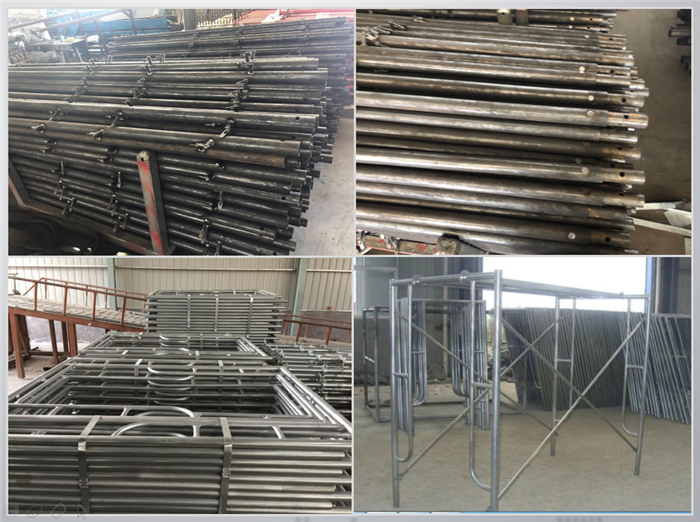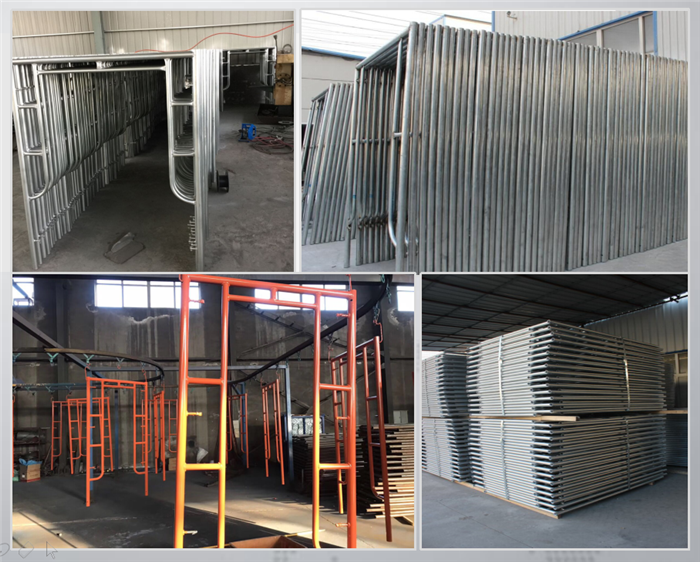 Get the latest price? We'll respond as soon as possible(within 12 hours)