>
>
>
Welded ERW Steel Pipes For Construction
Welded ERW Steel Pipes For Construction
ERW welded steel pipe is a steel pipe made by electric resistance welding after being formed by crimping a steel plate or a steel strip.
ERW stands for resistance welding, which has the characteristics of high production efficiency, low cost, material saving and easy automation. ERW welded pipe is one of the most common pipe materials.
Because of its durability and corrosion resistance, it is widely used in aviation, energy, automotive, and light industries. ERW welded pipes are also often used as structural pipes.
Resistance welding is one of the most important welding methods.
Brands Welded Steel Pipes, Custom Welded Steel Tubes, Welded Pipes Manufacturers Factory
1. Product Details

---
Welded ERW Steel Pipes For Construction
1
Standard
U.S.A.
ASTM A53/A106/A178/A179/A192/A210/A213/A333/A335/A283/A135/A214/
Japan
JIS G3452/G3454/G3456/G3457/G3458/G3460/3461/3462/3464
German
DIN 1626/17175/1629-4/2448/2391/17200 SEW680
Britain
BS 1387/1600/1717/1640/3601/3602/3059/1775
Russia
GOST 8732/8731/3183
China
GB/T8162/T8163 GB5310/6579/9948
2
Material and Grade
U.S.A.
Gr. B/Gr.A/A179/A192/A-1/T11/T12/T22/P1/FP1/T5/4140/4130
Japan
STPG38,STB30,STS38,STB33,STB42,STS49,STBA23,STPA25,STPA23,STBA20
German
ST33,ST37,ST35,ST35.8,ST45,ST52,15Mo3,13CrMo44, 1.0309, 1.0305, 1.0405
Britain
Low, Medium, high
Russia
10, 20, 35, 45, 20X
China
10#, 20#, 16Mn, 20G, 15MoG, 15CrMo, 30CrMo,42Crmo, 27SiMn, 20CrMo
3
OD
13.7mm - 609.6mm
4
WT
SCH 10 - SCH XXS
5
Length
1m - 12m
6
Ends
Ordinary, beveled, threaded, grooved
7
Surface
Galvanized(Hot dip/Pre), Painted, Oil

8
Market
Middle East, Southeast Asia, Australia, Europe Africa
9
Certificate
ISO9001, BV, SGS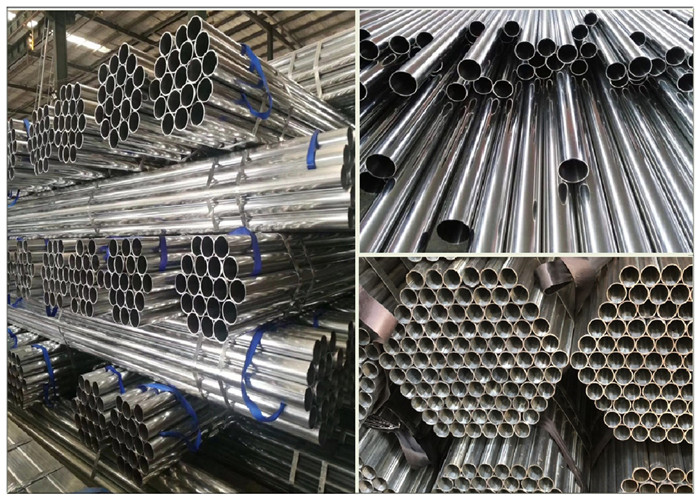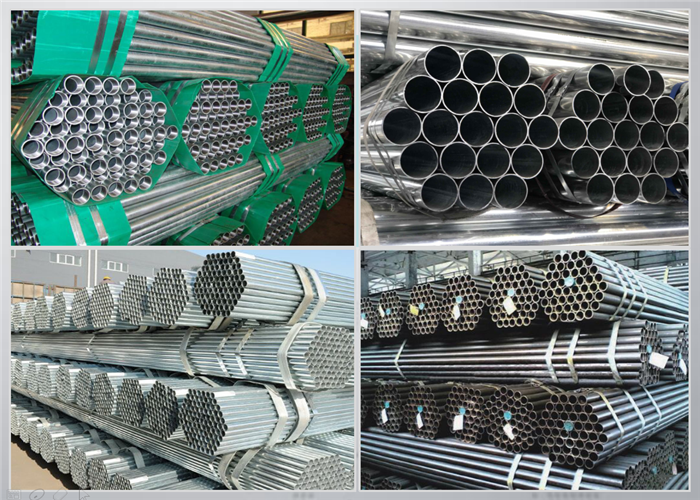 2. Production Flow Chart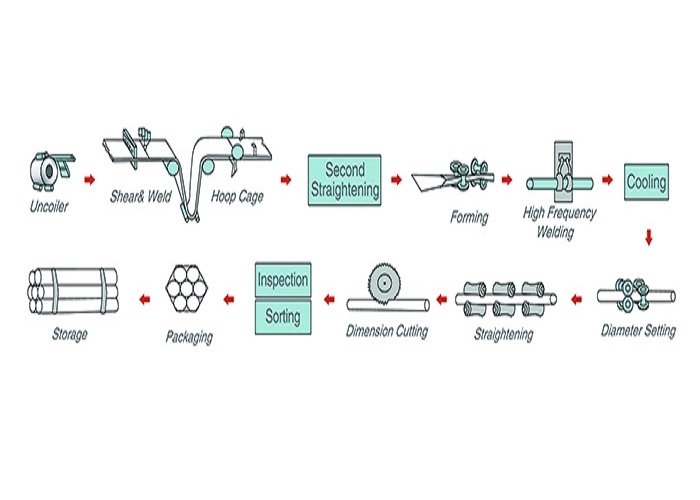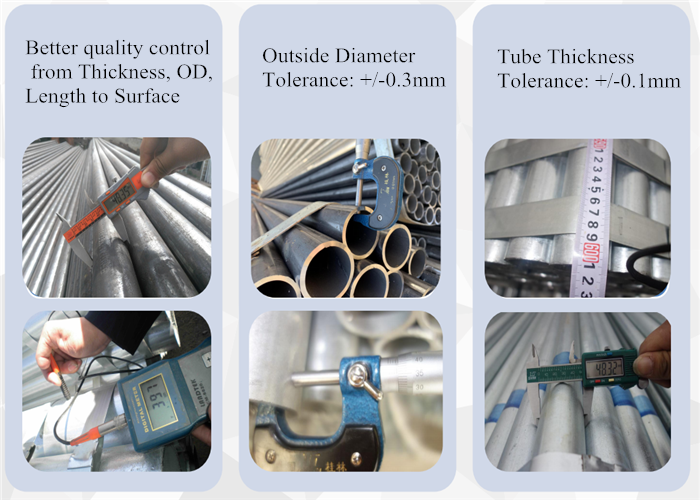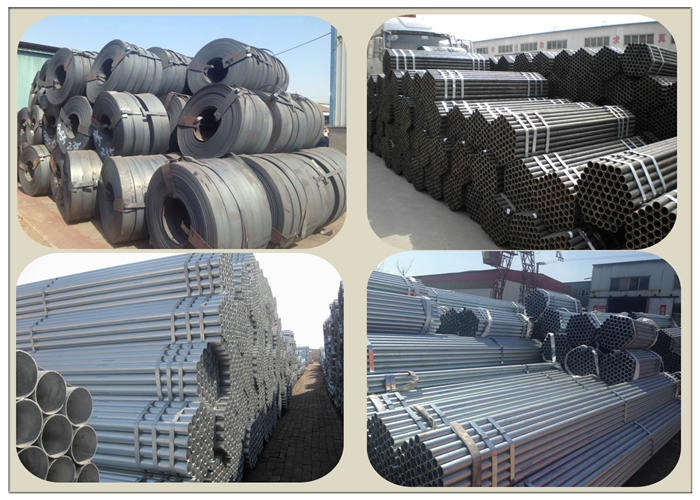 3. Packing and Loading

Packing:
1.Steel strip binding
2.Waterproof plastic bag
3.Nylon rope at the outer ends of the plastic bag
4.Based on customer's needs
Loading:

1.Big outside diameter-bulk
2.Small outside diameter-bundle
3.20" container: up to 5.8m
4.40" container: up to 12m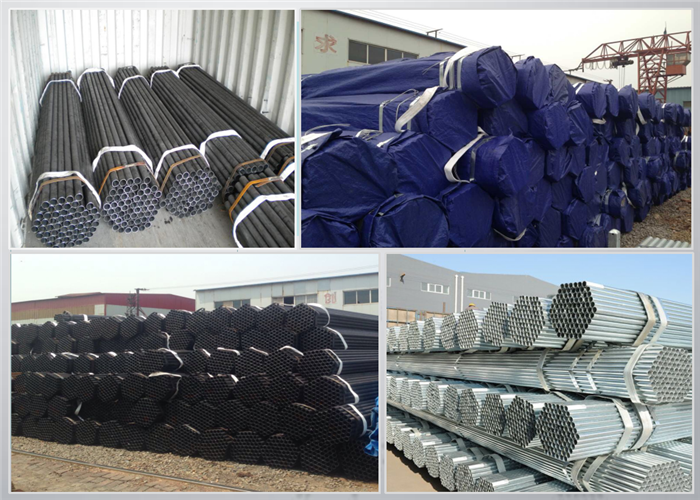 4. Quality Control

Certification: ISO 9001
Tes: According to customer requirements to third party testing
Products Surface: 1.Extemal weld polished bright
2.No internal burr inside
3.Excellent quality without folding cracks, delamination, lap welding
4.Amount of zinc: The amount of zinc on the plate exceeds 210g/m2
5. Our Factories & Company
TFCO founded in 1999, is a comprehensive steel manufacturer integrating production, processing and trading. We have professional and mature steel pipe and scaffolding product production lines, and have been providing high quality and reliable steel pipe products for our customers.
Our advantage: 1.The company produces various types of steel pipes of various specifications according to the standard.
2.Choose high quality materials using advanced processing techniques and equipment for production.
3.Excellent anti-corrosion performance, suitable for occasions with humid climate and strong corrosion performance.
4.Customers in the Middle East, Southeast Asia, Australia, the United Kingdom, Europe and other countries and regions
Recommendation:
Get the latest price? We'll respond as soon as possible(within 12 hours)