>
>
>
Painted Steel Props For Formwork Shore
Painted Steel Props For Formwork Shore
Painted steel props for formwork shore is frequently used in formwork and construction to support the floors, ceilings, bridges and beams. With its high load-bearing capacity, it is popular on temporary supports during building repair or alteration work. The advantages are easy to use and time-effective to install, also lower cost.
Quality is the priority especially in construction safety. Our factory has more than 15 years experience in steel pipes and scaffolding products. We have our own pipe factory, galvanization factory and scaffolding factory, which help us control the quality from tube material, tube sizes, prop welding and packing. All for the better quality and safety construction.
Discount Steel Props, Sales Steel Props, Formwork Shore Manufacturers
1. Product Information
Painted Steel Props for Formwork Shore
Painted steel props are welding by black tube, then dipped painted together. Blue, green and orange color are avaliable.

The painting protects props from rusting. Usually we use wooden ballen to protect the beautiful surface when we pack the steel props.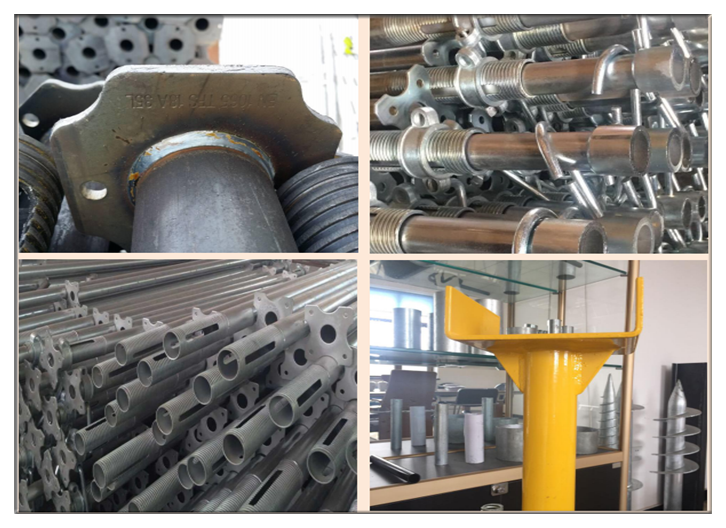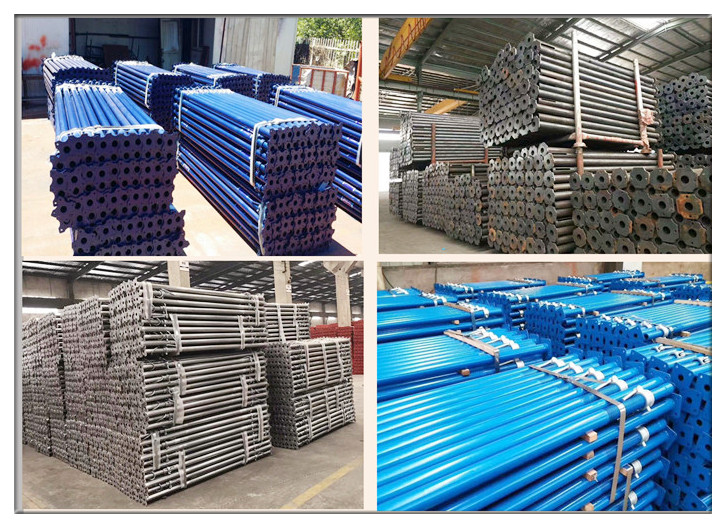 2. Production Process

The fittings for prop shores are Screw part, G pin, Nut, and Base plate. There are two different producing method for the screw part. It can be welded with the outer tube together. Also it can be produced without joint welding, by threading directly on the outer tube.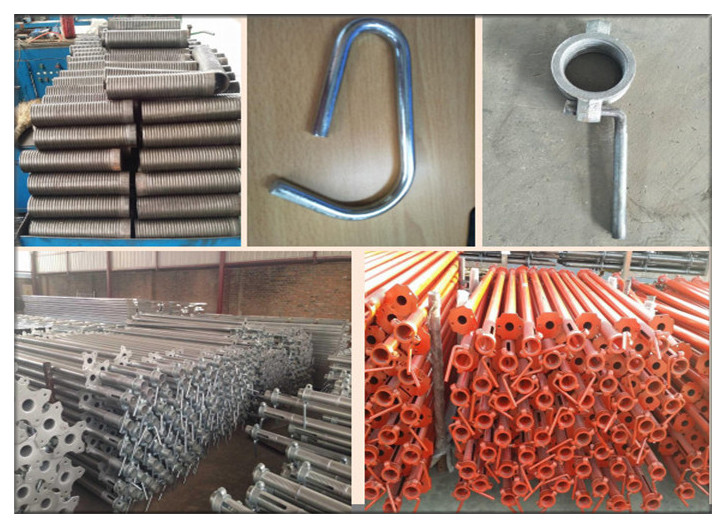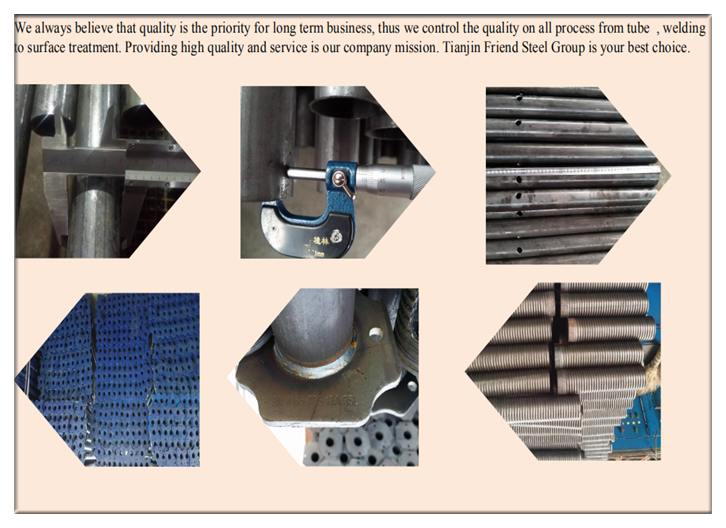 3. Packing and Loading

Packing: all acro jacks are packed with steel strip in bundles for easy unloading.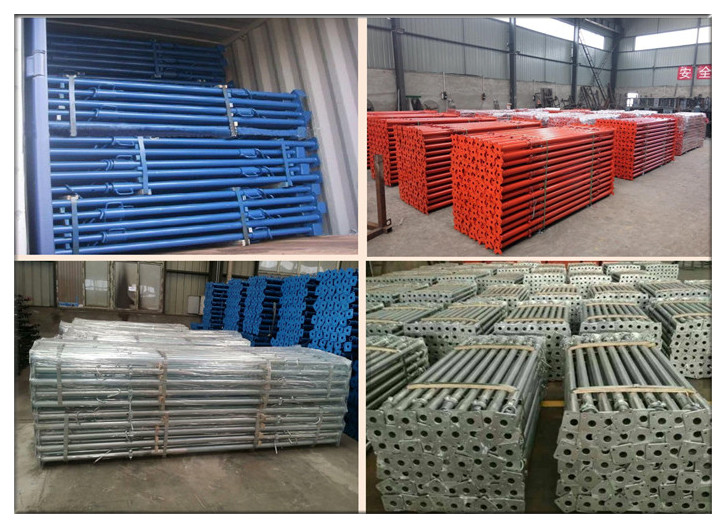 Recommendation:
Get the latest price? We'll respond as soon as possible(within 12 hours)