>
>
>
Scaffolding Material Metal Decks
Scaffolding Material Metal Decks
Scaffolding material metal decks are frequently used in scaffolding acess platform and construction area, which is convenient for workers to walk through on it by providing strong support during usage. It is a fitting part of scaffolding, commonly be used together with scaffold tube, steel frame and ringlock systems. There are different types for metal decks, with hooks or without hooks. Its advantages are fire resistance, higher capacity , and uneasy to get rusted.
The scaffolding metal decks are popular among Southeast Asia, Mideast markets. Usually the surface are pre galvanized, with the zinc coating preventing the rusting during usage. The raw material is Q235 steel with strong capacity, which can be used for 5-8 years.
1. Product Description
Scaffolding Material Metal Decks
Scaffolding material metal decks are also called steel planks which is frequently used in scaffolding and contruction to provide the non-skip platform for workers on high building.
Type: with hook and without hook

Size: 210, 240, 420,480mm

Thickness:1.0-2.0mm

Length: 1-4m

Material; Q195-Q235 galvanized steel coil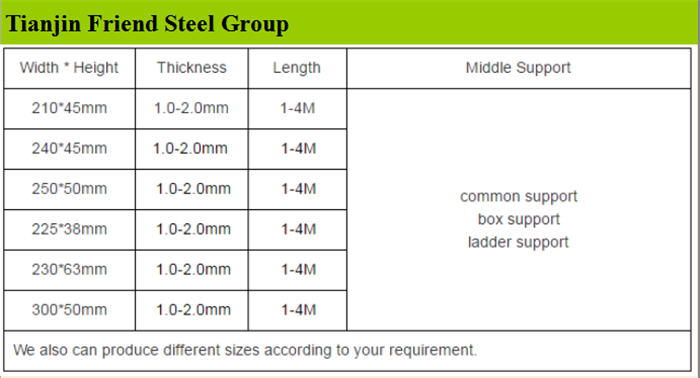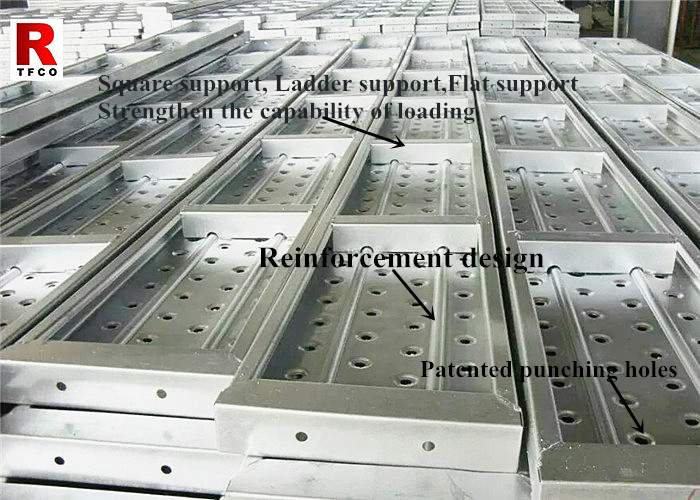 2. Production Process

Rib support for scaffolding metal decks: Flat support, Square support and Ladder support.
All can be customerized as per your request.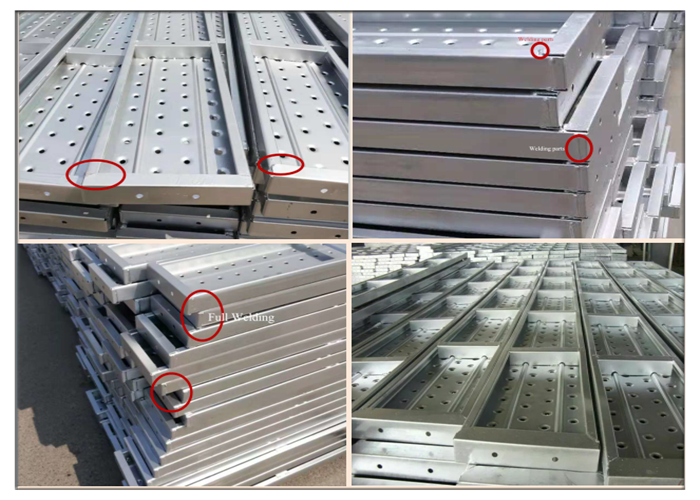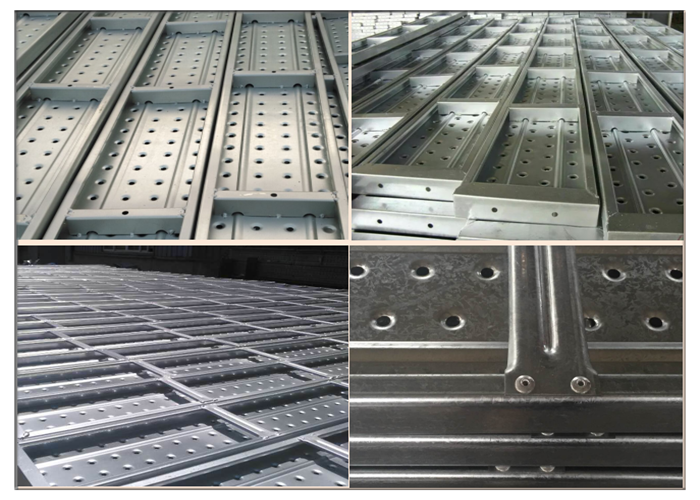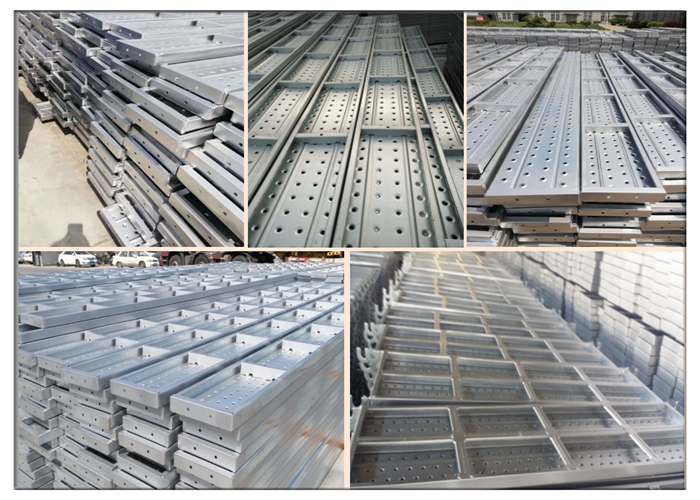 3. Packing and Loading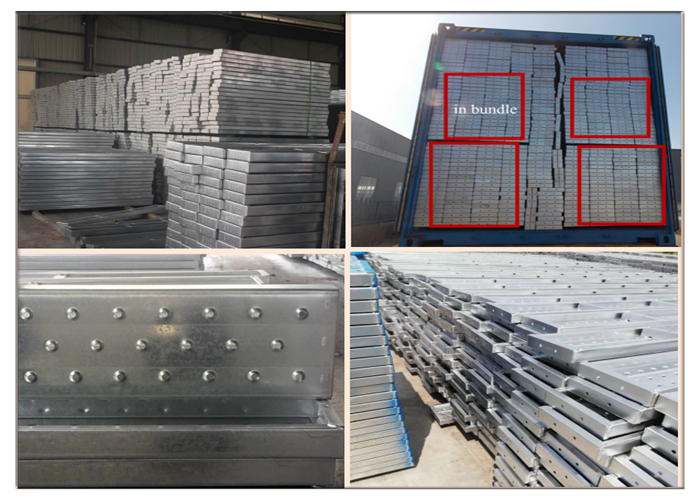 Get the latest price? We'll respond as soon as possible(within 12 hours)