>
>
>
210 Mm GI Plank For Scaffolding
210 Mm GI Plank For Scaffolding
210 mm GI Plank for Scaffolding
210 mm GI Plank for Scaffoldings are frequently used in scaffolding acess platform and construction area, which is convenient for workers to walk through on it by providing strong support during usage. It is a fitting part of scaffolding, commonly be used together with scaffold tube, steel frame and ringlock systems. There are different types for etal steel planks, with hooks or without hooks. Its advantages are fire resistance, higher capacity , and uneasy to get rusted.
The GI Plank for Scaffolding are popular among Southeast Asia, Mideast markets. Usually the surface are pre galvanized, with the zinc coating preventing the rusting during usage. The raw material is Q235 steel with strong capacity, which can be used for 5-8 years.
Purchase GI Plank, Quality Steel Plank, GI Plank for Scaffolding Manufacturers
1. Product Description

---
210mm GI Plank for Scaffolding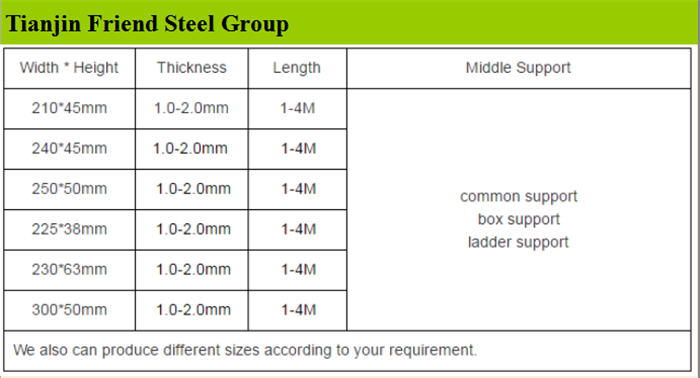 2. Production Process

Metal Planks are the main parts of scaffolding system in construction which is convenient for workers to walk on high building.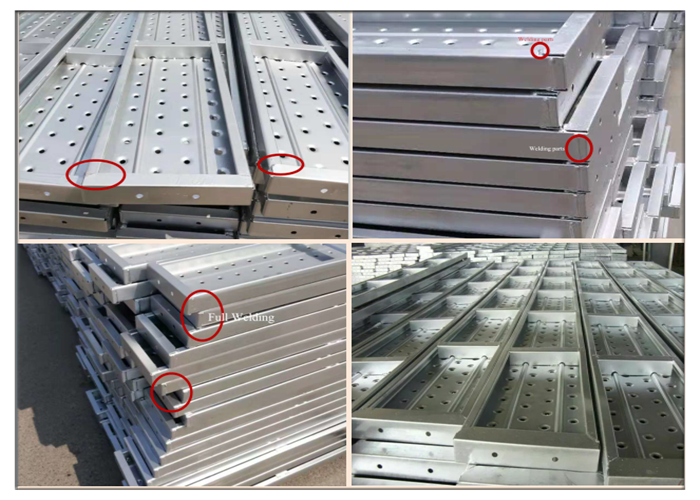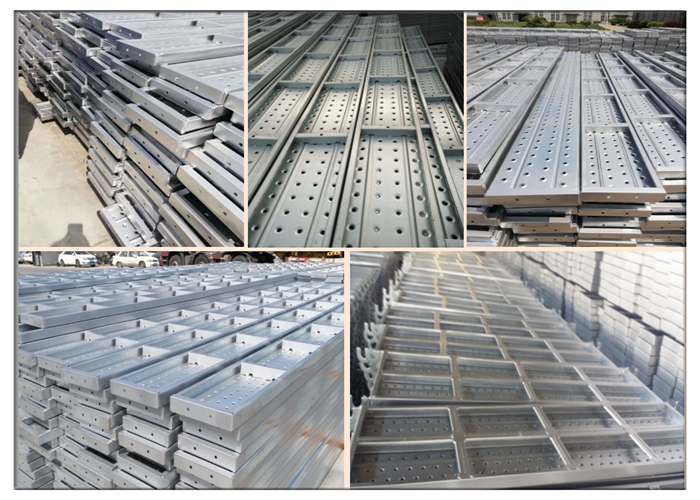 3. Packing and Loading

Usually, the scaffolding steel planks are packed by steel strips with 80/100 pieces per bundle.
Some are in bulk for maximum loading.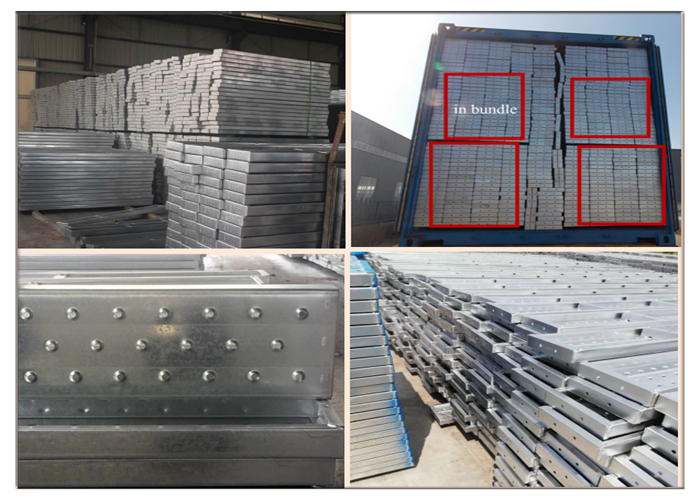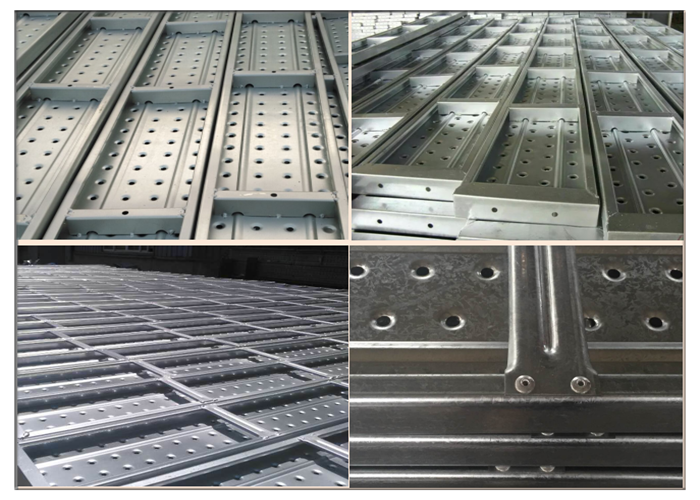 4. Our Company

1. Q: What's the packing method of GI Plank?

A: GI Planks are packed in bundle or in bulk as per your request.
2. Q: What's the delivery time?
A: Within 20-30 days after getting the deposit.
3. Q: Are you manufacturer or trading company?
A: We are the manufacturer of steel pipes and steel planks with more than 15 years experience.
4. Q: Where's your factory?
A: Our factory is located in Tianjin, China
5. Q: Can you supply other scaffolding materials?
A: Yes. Scaffolding Tube, GI Planks, Steel Props and Steel Couplers.
Recommendation:
Get the latest price? We'll respond as soon as possible(within 12 hours)