>
>
>
Powder Coated Scaffolding Steel Props
Powder Coated Scaffolding Steel Props
Powder Coated scaffolding Steel Props
Steel prop is frequently used in formwork and construction to support the floors, ceilings, bridges and beams. With its high load-bearing capacity, it is popular on temporary supports during building repair or alteration work. The advantages are easy to use and time-effective to install, also lower cost.
In construction, steel props is used as vertical support in scaffolding as below situation, such as: removing walls, making holes, temporary support for ceiling, beams and so on.
Cheap Steel Props, Custom Powder Coated Steel Props, Scaffolding Steel Props Producers
1. Product Information
Powder Coated Adjustable Steel Props
Powder coated steel props are common products in scaffolding. Powder coated treatment also can choose any color like the painting treatment.
It is used by a spray gun to achieve electrostatic spray deposition. After application of the powder coating, the parts enter a curing oven where, with the addition of heat, the coating chemically reacts to produce long molecular chains, resulting in high cross-link density. The powder coated usually create a hard finish that is tougher than conventional pain. Thus the powder coated steel props are more resistant to chemicals and moisture. Also the powder coated props has more attractive and shining surface than painted props.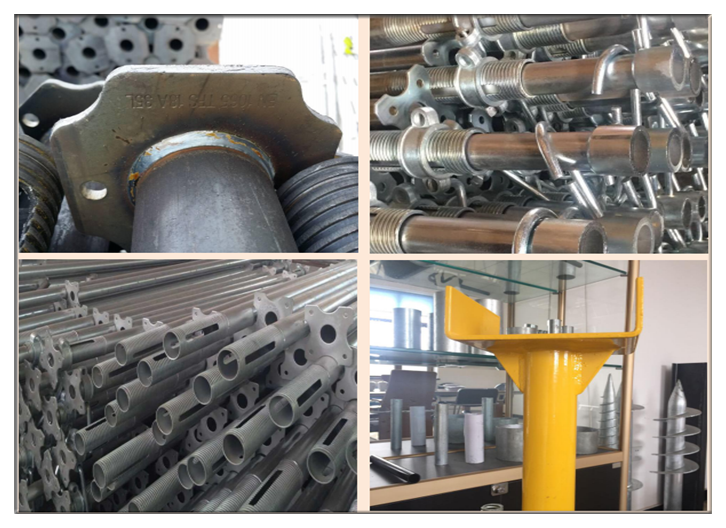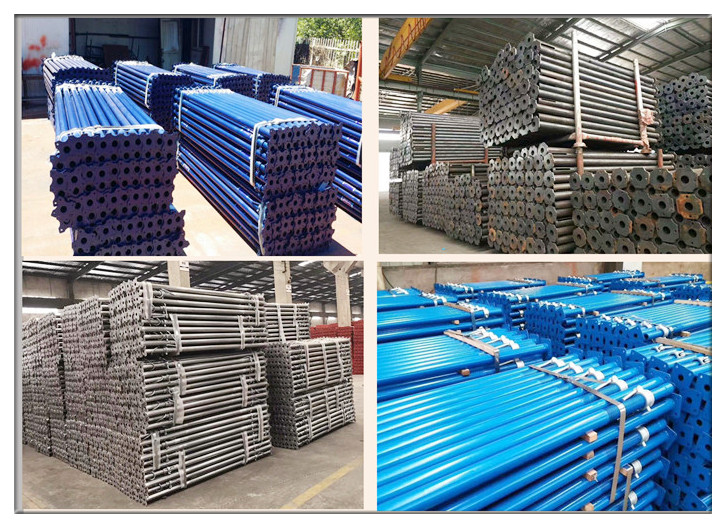 2. Production Process

Tube cutting→Drilling holes→ Welding→ Painting or Galvanization→ Packing and Loading of steel props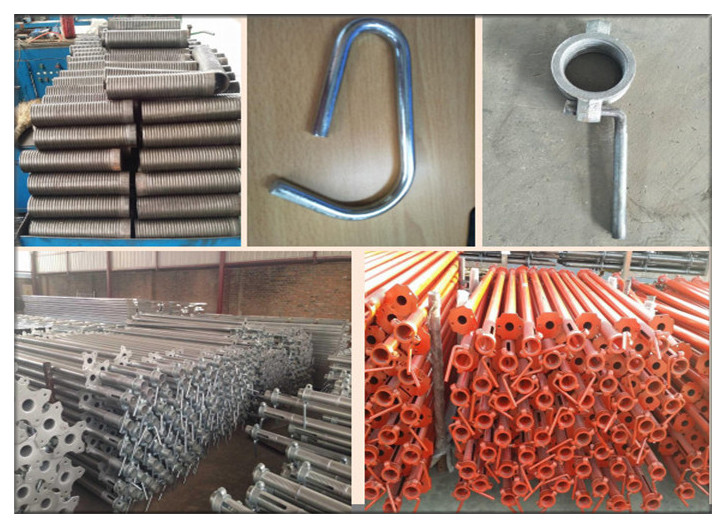 3. Packing and Loading

Packing: all acro jacks are packed with steel strip in bundles for easy unloading.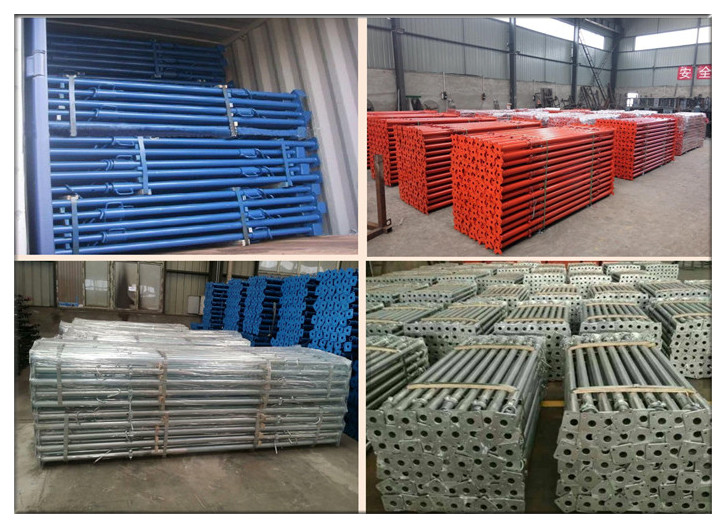 Recommendation:
Get the latest price? We'll respond as soon as possible(within 12 hours)